Virtual Open House Showcases New Collaborative Space
Durham, NC, October 20, 2020 – West & Woodall Real Estate is celebrating the opening of its new 12,000 square foot office space that now houses all three of its companies. For the first time, West & Woodall Residential, Pickett Sprouse and West & Woodall Property Management are operating out of the same location. The new office is located at 1901 Hillandale Road, Suite 100 in Durham.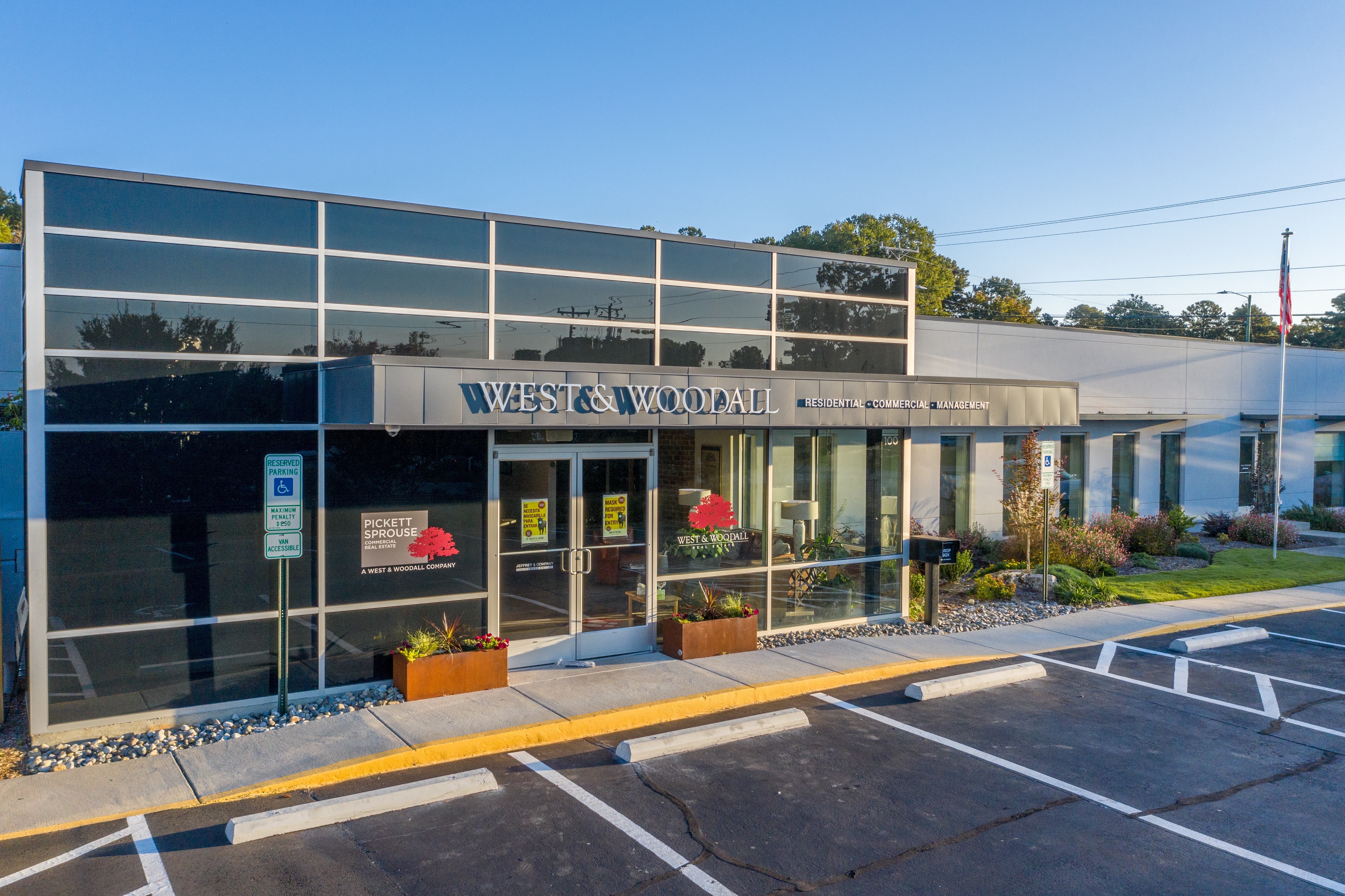 The office's location gives agents easy access to I-85 as they work with clients from throughout the greater Triangle area.
"We serve the entire Triangle area, but many of our agents are from the North Durham area," said Bert Woodall, West & Woodall Co-owner, Broker and REALTORÆ. "For that reason, we wanted to stay in the same area as our previous office on Cole Mill Road. The fact that we get to do that plus have the neighborhood feel of the new office makes this the perfect base of operations for our growing company."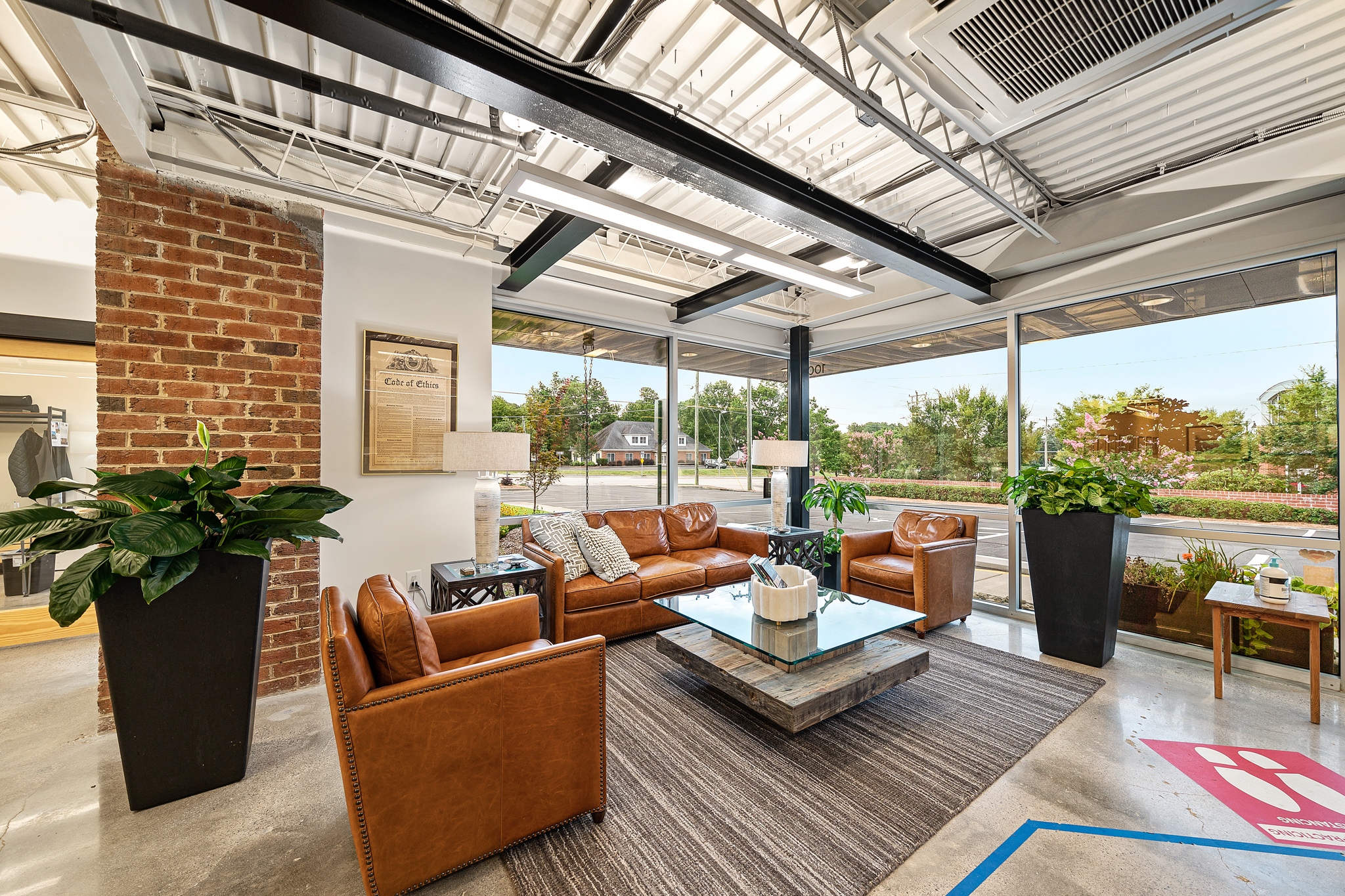 West & Woodall Real Estate purchased Pickett Sprouse Commercial Real Estate in 2018 and the South East Real Estate Management Company in 2019. The latter purchase doubled the size of the company's existing property management portfolio and additional staff needed to be added. At that point, the company was renting two additional offices as well as its original office on Cole Mill Road.
"We knew we were going to need a bigger office for our needs, and we wanted to own our space and not rent," said Woodall. "It took a while to find the right situation that had the square footage and location that we needed. As in all real estate, it was Location, Location, Location."
The building had been a Duke Urgent Care in the past, and a previous owner had updated the exterior but gutted the interior. This gave West & Woodall a blank slate to create a space that fit its needs.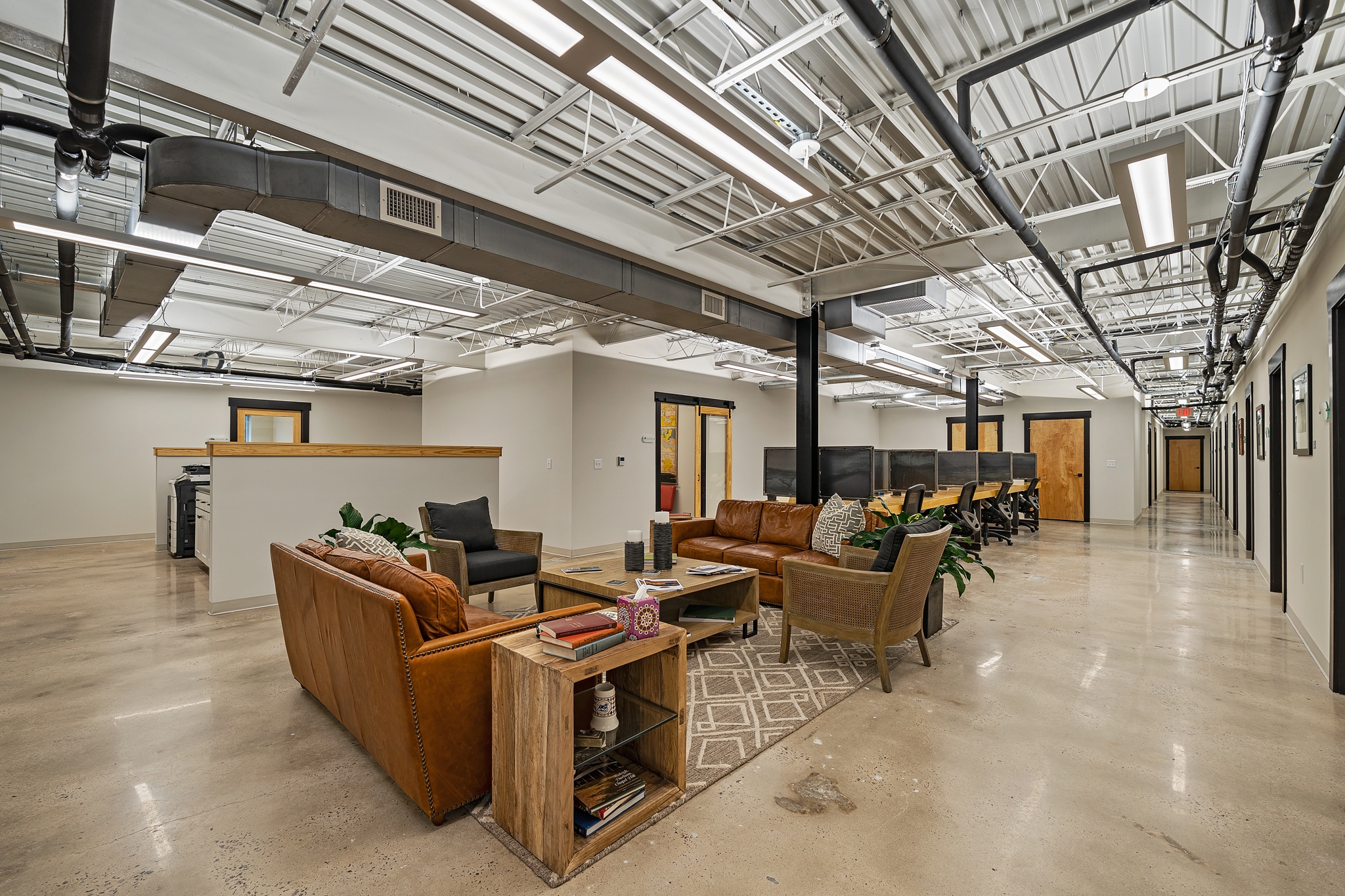 "Our goal was to create a collaborative space where agents from each of our departments would be able to share ideas and deals," said Kirk West, West & Woodall Co-owner, Broker and REALTORÆ. "We have so much knowledge and experience between the three companies, and our newer agents get to learn a great deal just by hearing things that happen on a day to day basis. This sharing of knowledge will continue to expand as Covid allows more interaction in the office."
West & Woodall currently has 51 employees and agents working in the new office. In order to keep them and clients safe during this time, masks are required to enter the building and hand sanitizer is available at the entrance and throughout the office. Most agents have private offices where they work, and those that don't can utilize a work station area with dividers. The conference room is also private, and all gathering spaces are large enough to allow for social distancing. Once the threat of COVID is past, the main conference room can easily be expanded as needed into a larger community room where agents can host civic organizations that they support.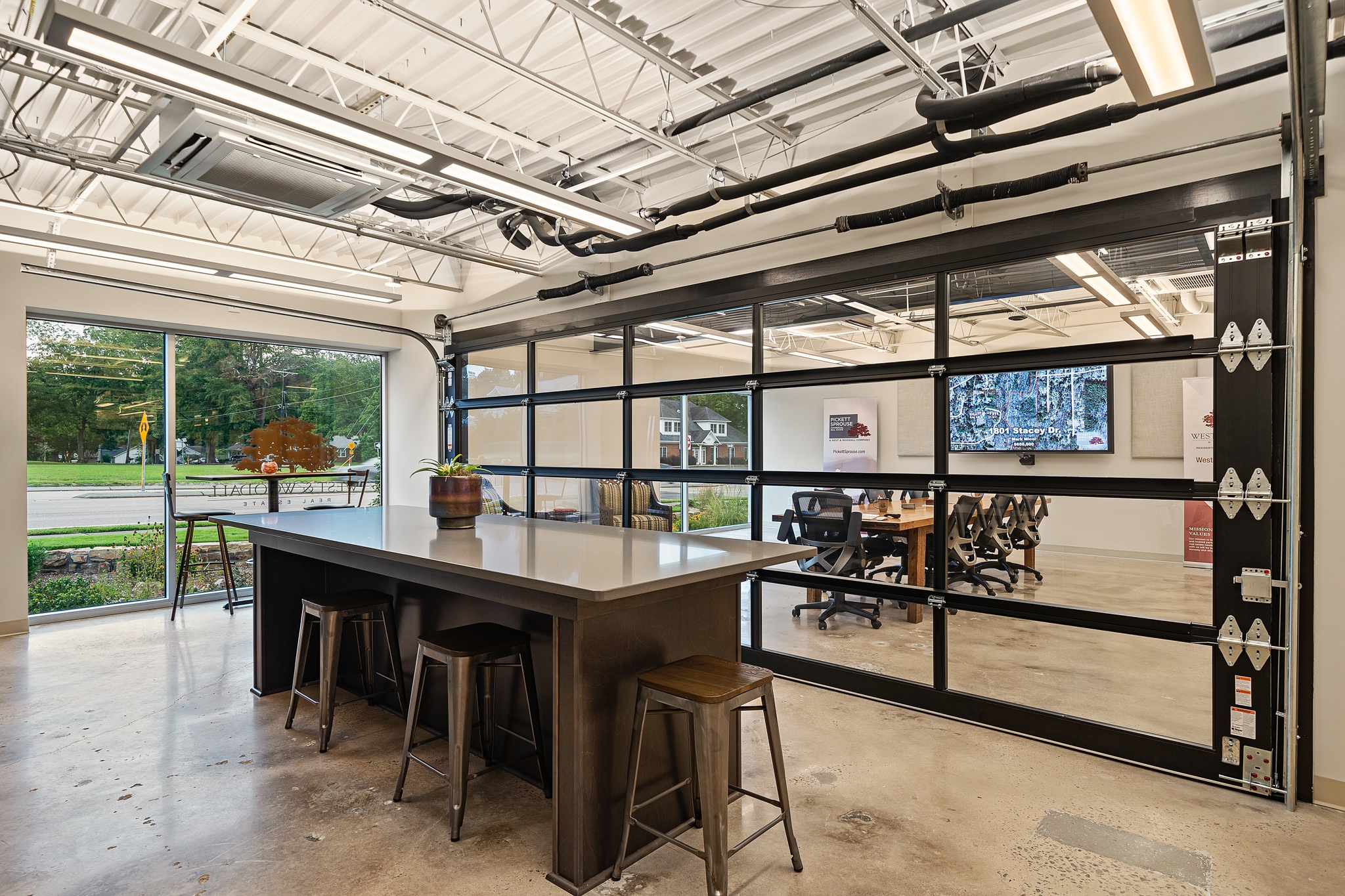 For a complete look at all that the new office space has to offer, a virtual open house is available here.
To learn more about West & Woodall Real Estate, visit westandwoodall.com.