The right outdoor lighting can transform your patio into the perfect space for entertaining, dining, and relaxing. With so many exterior lighting options available, it's essential to choose the right combination to enhance your patio and to ensure safety. That's why we're taking an in-depth look at what our agents consider to be the 5 best outdoor lighting ideas for patios or decks. From strand lighting to pole lights, we'll explore various lighting options to create an inviting and functional outdoor space.

Why Outdoor Lighting is Important for Patios and Decks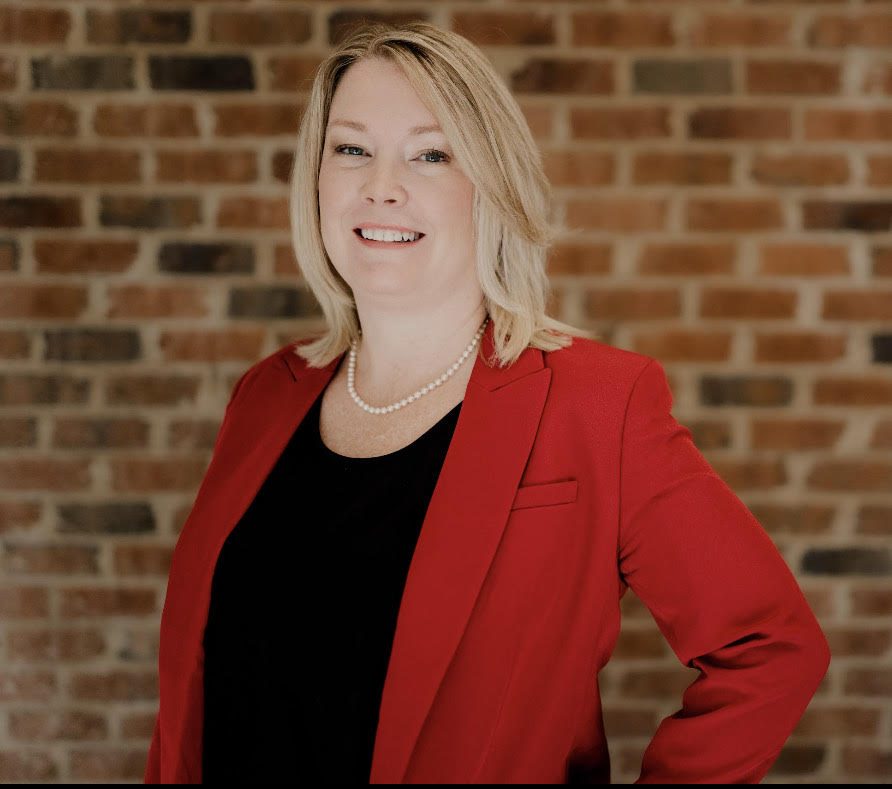 Outdoor lighting is one of the most important parts of any patio or deck design. According to West & Woodall agent Leigh Ann Rasberry, it can add character to a porch or deck. It also enhances safety and extends the usability of your patio area well past dark. Think hosting evening parties or cookouts, enjoying outdoor dining, or even just reading a book under the stars. It's basically adding an outdoor room to your home.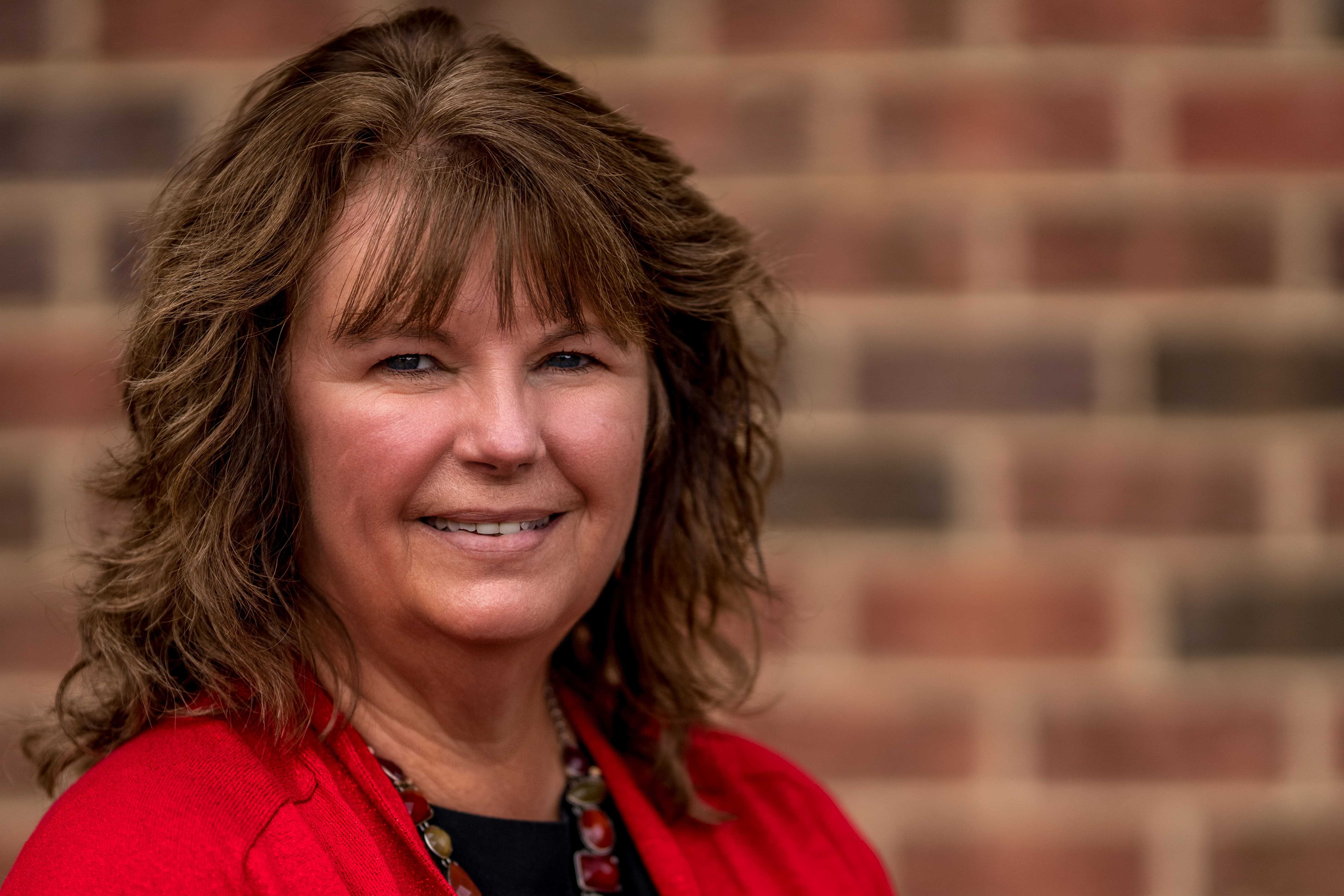 Agent Terri Reynolds adds that when it comes time to sell, attractive outdoor lighting helps "buyers know in advance how you have taken care of the home and makes it more appealing." So, an investment in the right kind of lighting may pay off in the future while making a significant difference in how you use and enjoy your patio space in the here and now.
Our Favorite Outdoor Lighting Ideas for Patios
Which are the best outdoor lighting ideas for patios? Our agents share their favorites to brighten your outdoor living space.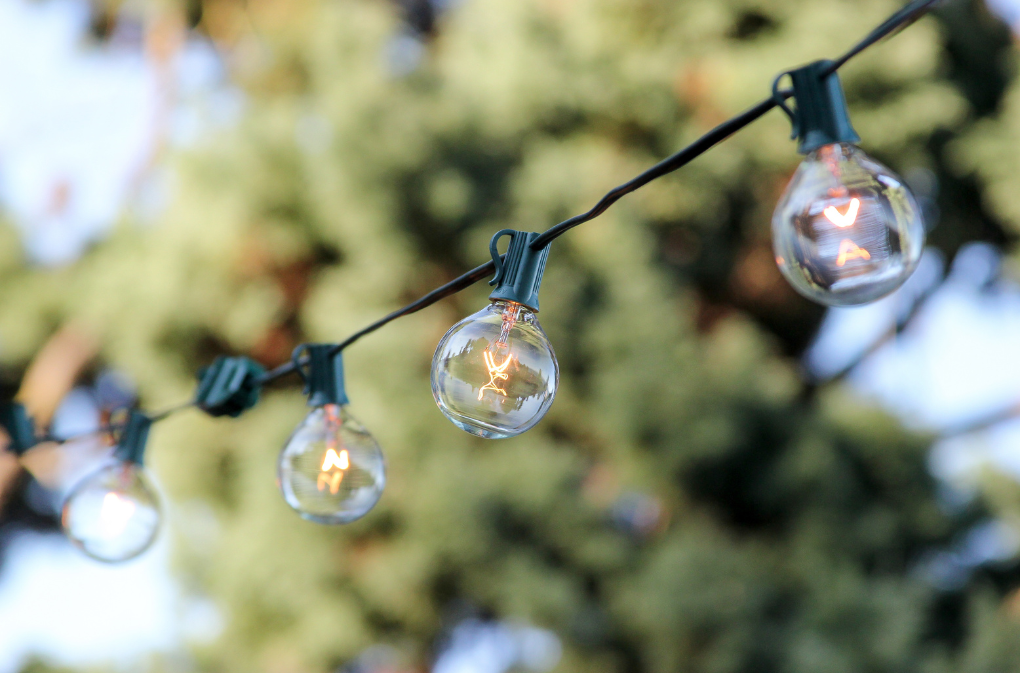 1. Strand Lighting: Bistro and Bulb String Lights
Leigh Ann and agent Amy West agree that one of the most popular patio lighting ideas is bistro lighting, also known as bulb string lighting or outdoor string lights. These lights create a warm, intimate ambiance perfect for entertaining and dining. They can be hung across or around the patio, providing soft, low-voltage accent lighting that adds charm to any space.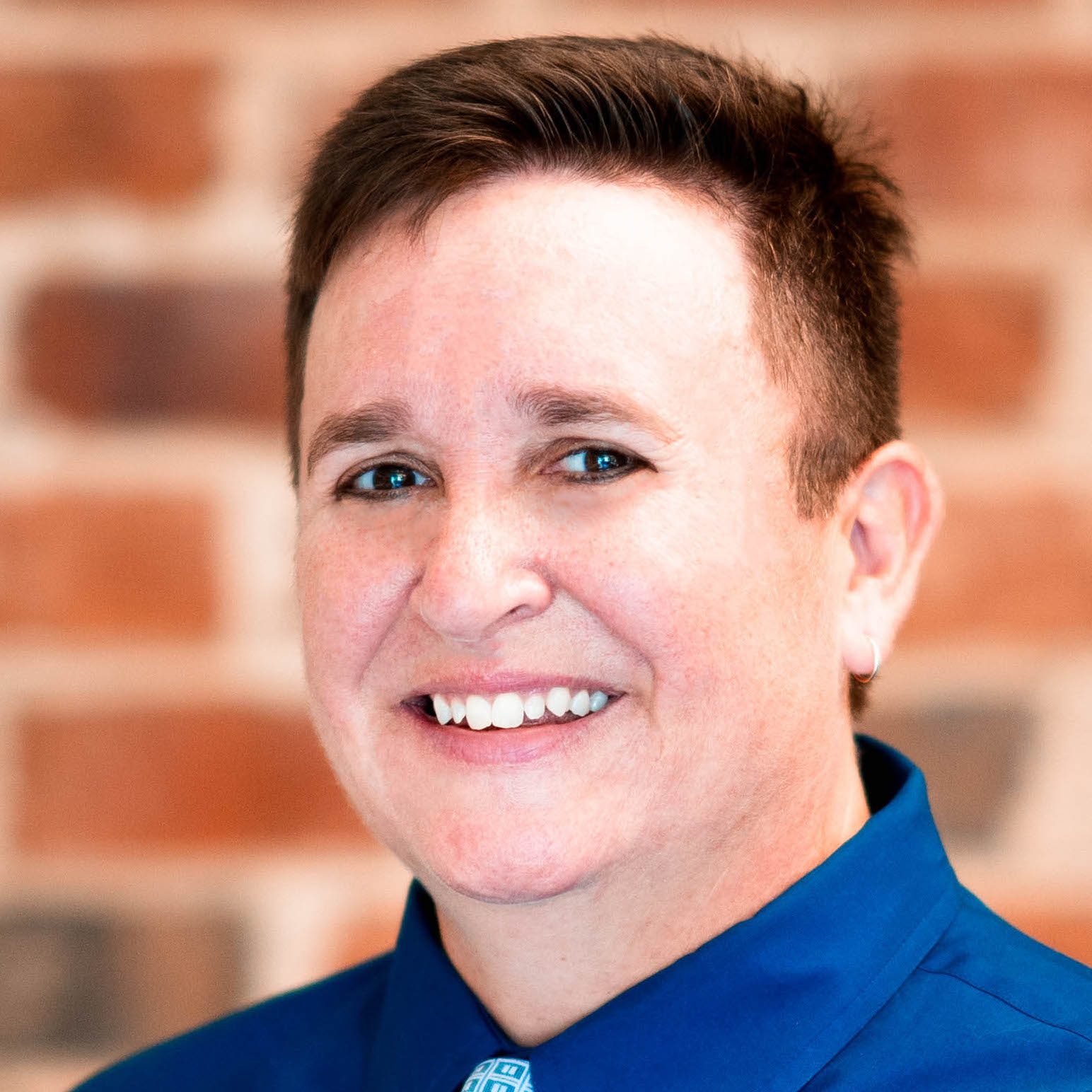 Amy notes that bistro lights "can be used all year long and come in a variety of colors and sizes." They are also available in different styles, such as traditional incandescent bulbs or energy-efficient LED bulbs. Opt for LED lights to reduce energy consumption and attract fewer bugs due to reduced UV emissions. Solar-powered and plug-in options are also available, allowing you to choose the best solution for your patio's power sources.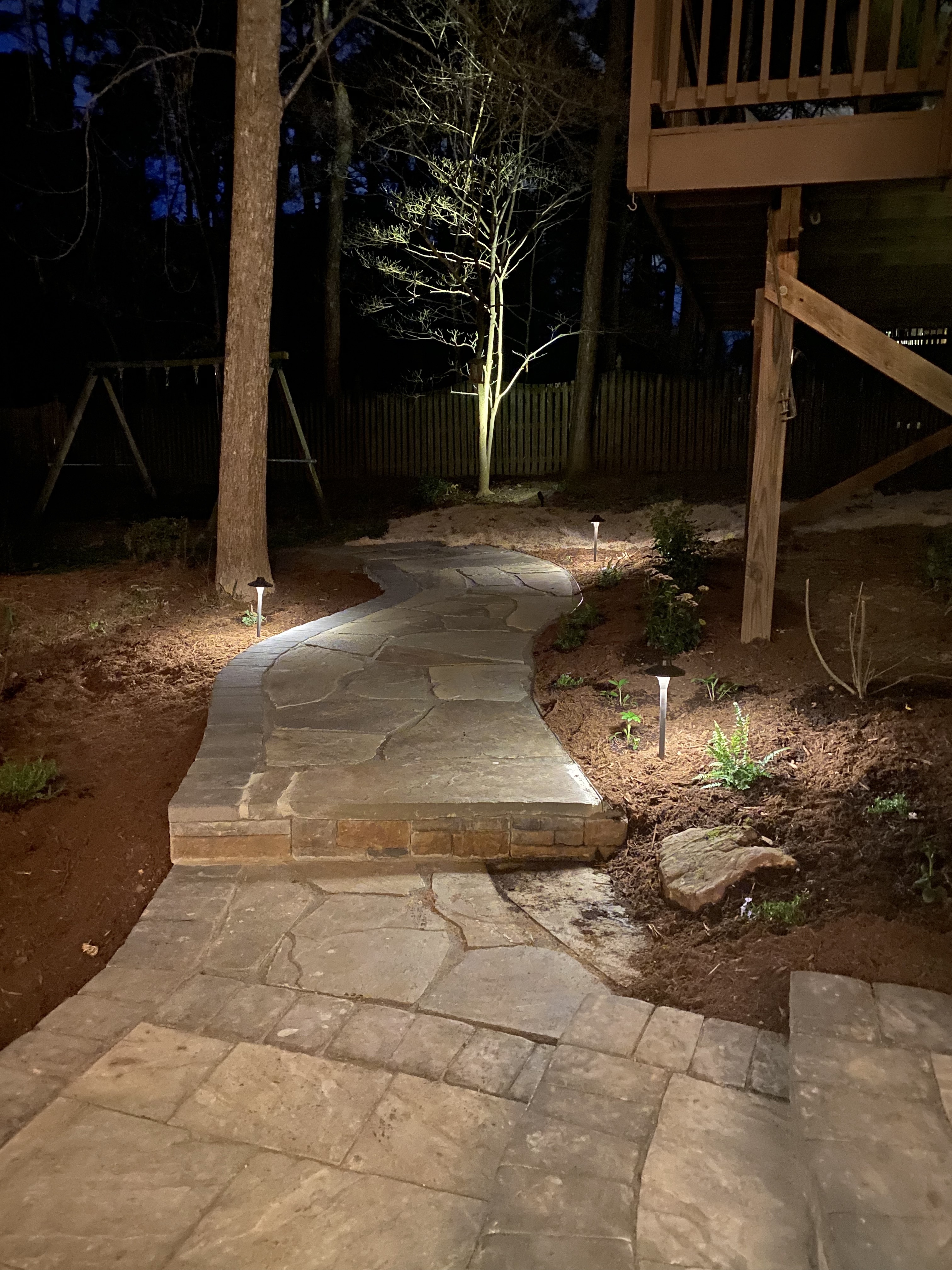 2. Path Lighting as Landscape Lighting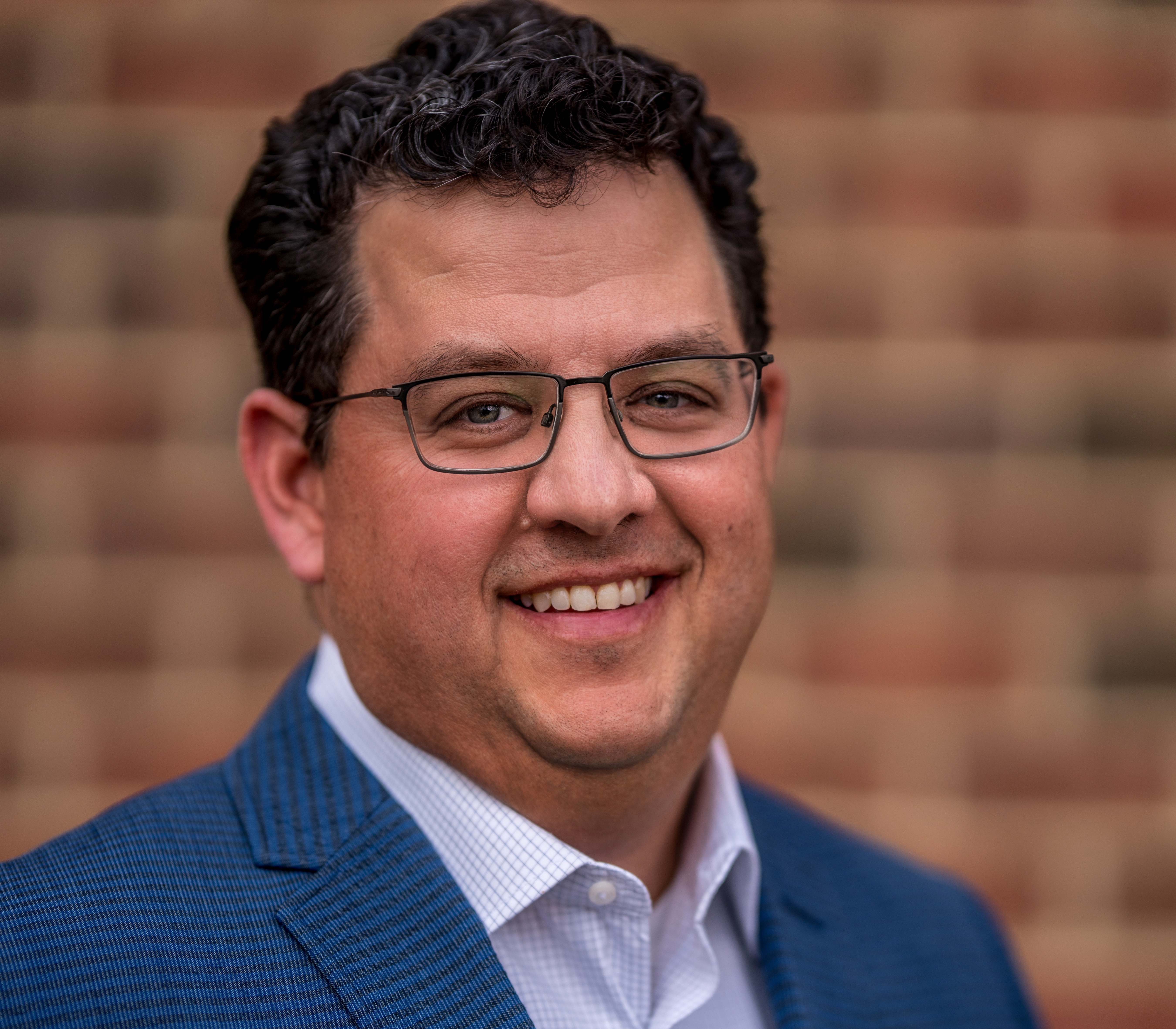 Path lighting is another way to illuminate your landscape and patio area. One of its biggest benefits is that it provides safety and security. West & Woodall co-owner and agent Bert Woodall says, " by illuminating the walkways and paths in your outdoor space, you reduce the risk of trips and falls. This is especially important if you entertain guests or have children or pets who play on your patio." The soft glow it provides also adds an extra layer of security to your home by acting as a deterrent for potential intruders.

In addition to its functional benefits, pathway lighting can also be incredibly stylish. There are many different styles available, ranging from traditional lanterns to modern LED lights. You can choose a style that complements the design of your home and patio, adding a touch of personality and flair to your outdoor space.
Another great thing about path lighting is that it is easy to install and maintain. Many path lights are solar-powered, which means you don't have to worry about running wires or installing a power source. Simply place the lights along the path you want to illuminate, and let the sun do the rest! And because most path lights are weather-resistant, you don't have to worry about taking them down during inclement weather.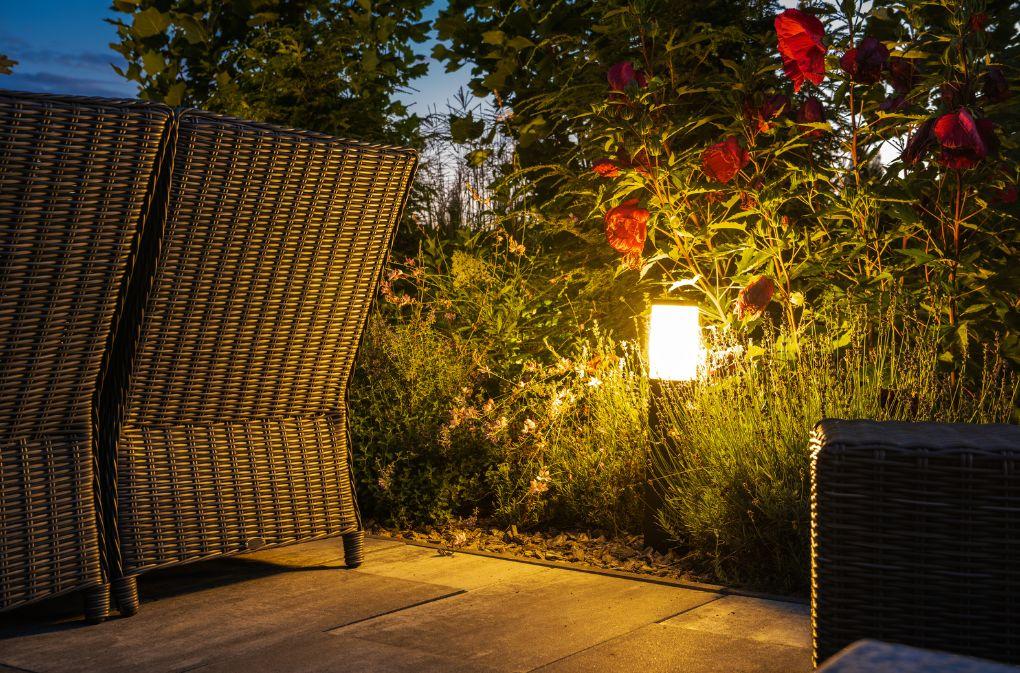 3. Pole Lights: Illuminate the Perimeter 
According to Leigh Ann, pole lights, or post lights, are an excellent option for illuminating the perimeter of your patio. These exterior lighting fixtures can be installed along walkways, around the edges of your patio, or at the entrance to create a welcoming atmosphere. They provide a practical light source and are an attractive design element, adding a touch of elegance to your outdoor space.
When selecting pole lights, consider the style and finish that best complements your patio's design. You can find both traditional and contemporary designs in various materials, such as metal, wood, or durable plastic. Solar-powered and low-voltage options are also available, providing energy-efficient and eco-friendly lighting solutions.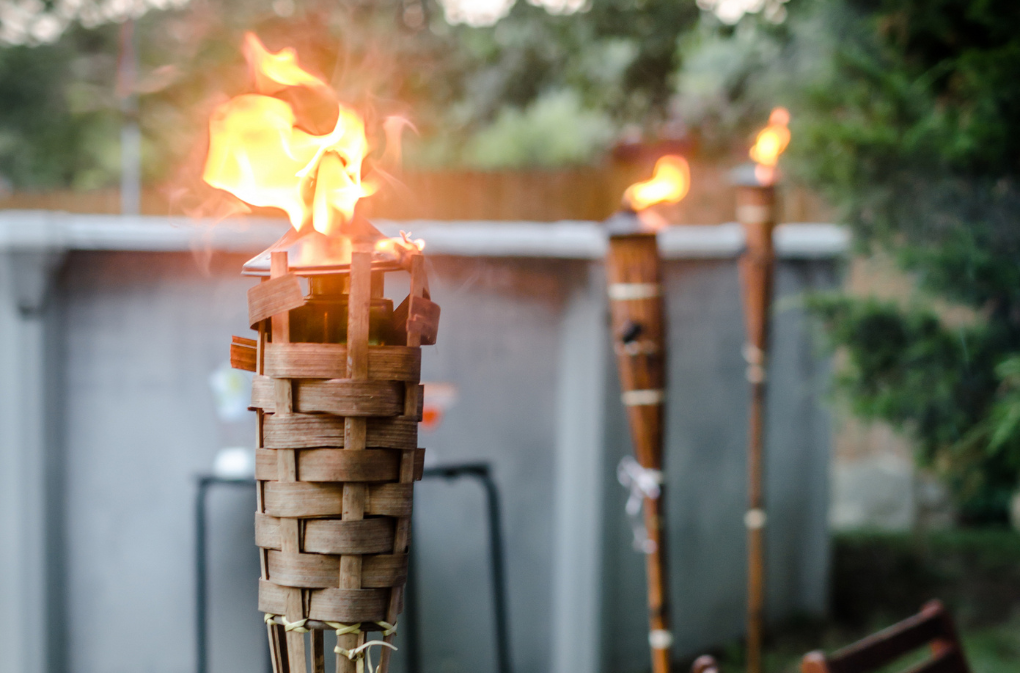 4. Citronella Lighting: Keep Bugs at Bay 
Citronella lighting is another one of Leigh Ann's favorite ways to enhance a back deck or patio. That's because it's a practical and attractive option for outdoor patios, especially during warmer months when mosquitoes and other bugs are prevalent. Citronella candles and torches not only provide ambient lighting but also help repel insects, which allows you and your guests to enjoy your patio without being bothered by pests.
Citronella lighting is available in various styles, including lanterns that you can put on your outdoor table, torches, and even decorative candle holders. Place them around the edge of the patio or on side tables to create a bug-free zone while adding a touch of style to your outdoor space.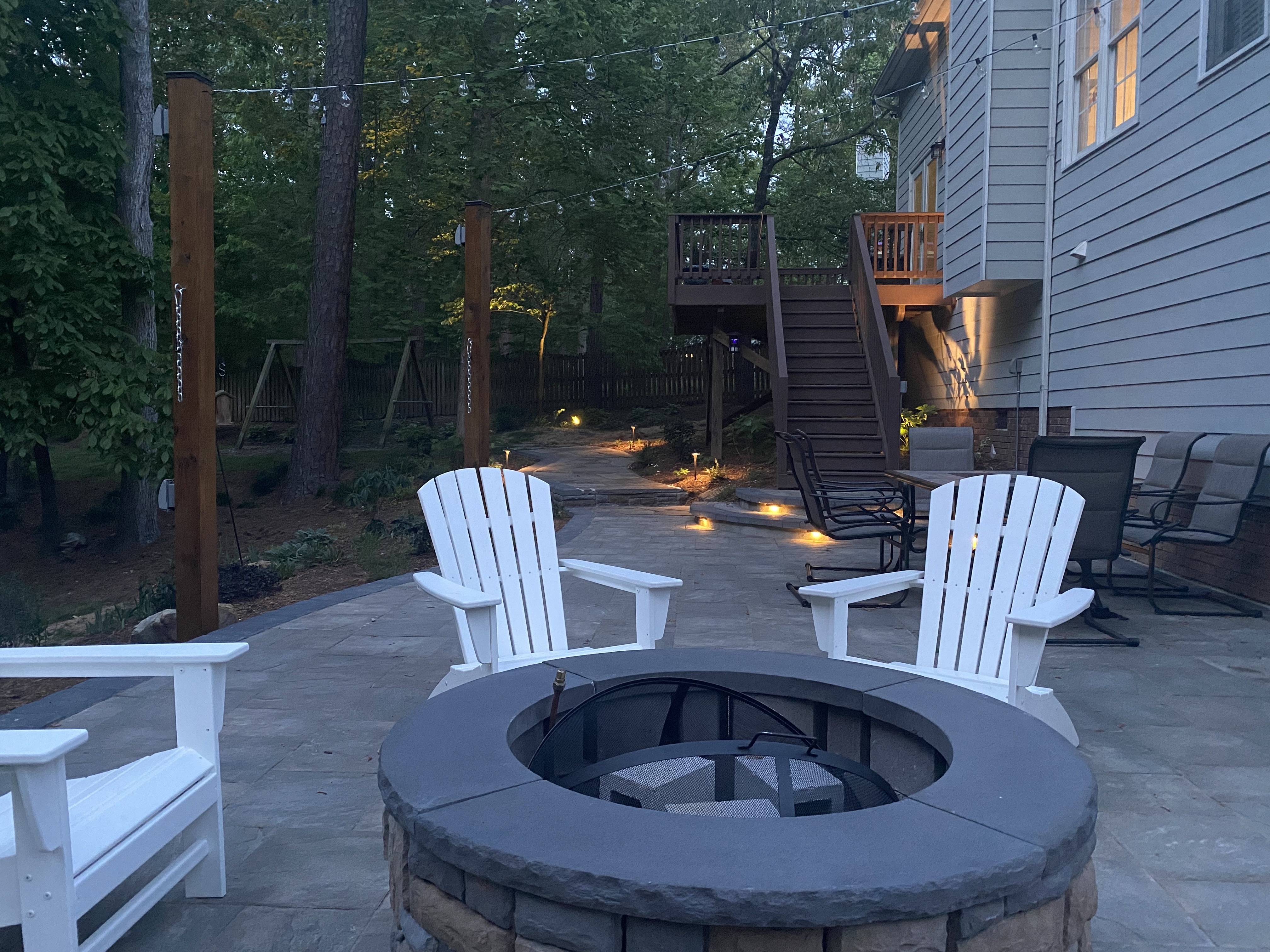 5. Under-mount lights: a patio lighting idea that adds a soft glow 
Bert says that an additional outdoor lighting option to consider when you're developing your lighting plan is under-mount lights. This stylish outdoor patio lighting idea provides an understated pool of light that softly illuminates your patio and helps to create a warm and welcoming atmosphere. They also provide a subtle way to light up your patio for increased visibility and can act as a type of security lighting. In addition, many people use this type of soft lighting to highlight patio features such as plants, artwork, or decorations.
Under-mount lights are typically built-in and installed underneath ledges or as steps lights. Some are solar lighting, which makes them an eco-friendly and cost-efficient option. So, not only will your outdoor space look amazing, but you won't have to break the bank to make it happen!

Bottom Line on the Best Outdoor Lighting Ideas for Patios
The bottom line on outdoor lighting ideas for your patio is that you want to create a functional and inviting space. By combining a variety of options, you can design a lighting scheme that meets your needs and reflects your personal style. In turn, the right lighting elements will help your patio become a welcoming and enjoyable extension of your home.
How to Ask Us About a Trend
If you have a question about a residential real estate trend that you've been seeing, we'd love to hear from you! Simply email marketing@westandwoodall.com, and we'll get to your topic as soon as we can.